KOH SAMUI THA MIDNIGHT RUN
WELCOME TO KOH SAMUI THA MIDNIGHT RUN
JOIN US FOR 5 KM OR 10 KM FUN RUN!
The date is set for the 6th charity Midnight Run organized by the Thai Hotel Association (THA) and the Tourism Association of Koh Samui on the island of Koh Samui. The run will take place on Saturday 24th March 2018 at Chaweng Beach. Participants will run 5km or 10 km around the buzzy and lively streets of Chaweng Beach. The organizers are expecting between 1000 and 2000 participants for this 6th race and hope to see the charity run become one of the most popular events on the island!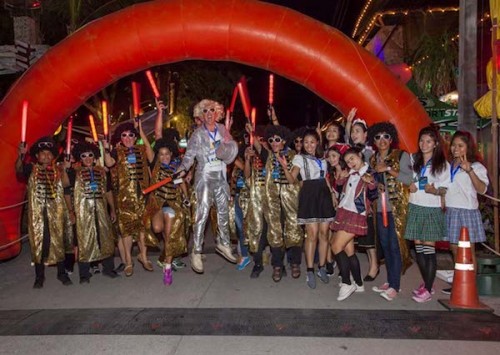 Proceeds from the event will be donated to some very worthy causes: firstly, to Koh Samui's new School for Autistic Children (specialneedsschoolsamui.com) and secondly to the Green Project supported by the Hotel Associations. The Mayor of Koh Samui together with the presidents of the THA and the TAKS, along with the PR team of Bangkok Airways and all the participating sponsors will be there to hand out trophies and awards to the winners.
Many spectators will turn up to cheer and join in the celebrations as the competitors race along the Chaweng beach road and the crowded streets of the Green Mango then cross the finishing line at the Reggae Pub. This Charity Run is set to become one of the main features in Thailand's calendar of social, sporting and charity events. Definitely this is an event not to be missed!
We would like to thank all the sponsors of the 2017 edition & congratulate you one more time for the great performance of reaching 989 runners, represented by 45 hotels and offering together great new grounds and gardens to the children of the special needs school of Koh Samui (specialneedsschoolsamui.com). Please discover the pictures here below & one more time Congratulations to all the sponsors , helpers, supporters and runners! Looking forward to a new Sixth Edition!